With more than 2 billion active devices per month, Android is the most rapidly growing community among all other Mobile Operating Systems. Android is an open-source project thus developers can easily tinker with its source code and creates their own custom ROMs. Custom ROMs, in simple words, replaces your default Android Operating System with a newer and updated version of Android OS. Custom ROM can be customized for improved security, better UI, better system performance or as per the requirement. There are tons of custom ROMs available for Android having loaded features. In this post, we have listed down some of the Best Custom ROMs for Android devices that you should install.
Also Read: How To install Custom ROM
1. Lineage OS
Lineage OS, the successor custom OS of the most talked CyanogenMod ROM for android. As CyanogenMod had the latest version of Android with overnight updates and extreme efforts of their developer community; same flow continues with Lineage OS too. Additionally, Lineage OS has picked up things right from where CyanogenMod took a long sleep.
The focus points of Lineage OS being:
Lineage OS puts its strongest foot forward in terms of providing user personalization and performance.
Also in terms of security, it uses the sturdy Privacy Guard to protect your data as you want.
It also has 20+ different manufacturers on the backend, which ensure long-running functionality of Android devices.
Download Lineage OS from Here
2. MIUI (MI User Interface)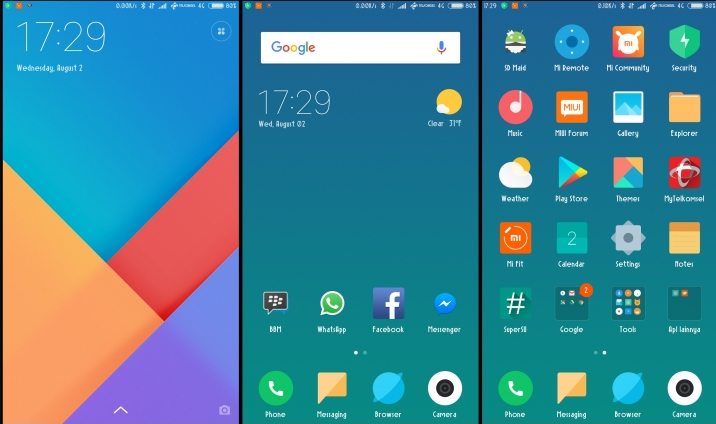 Developed and used by Xiomi, MIUI is one of the most popular and Best Custom ROMs for Android smartphones. It has more than 170 million users worldwide and is supported on more than 340 Android devices. MIUI looks similar to iOS, comes preinstalled in most of the Xioami Devices and is Simple, Fast and Secure. MIUI doesn't have an app tray and all the apps are arranged on the home screen. Some popular features of MIUI are:
Dual Apps allows you to run 2 WhatsApp and Facebook accounts on the same device without installing any third party software.
Scrolling Screenshots allows you to take screenshots of the entire webpage, no matter how long it is.
Second Space helps you do the work of 2 smartphones in one. You can manage 2 different Google Accounts and manage your Personal as well as Business Work with One Phone in hand.
By signing to your MI Account, you get additional 5GB of storage space on MI CLoud.
Download MIUI from Here
3. Paranoid Android ROM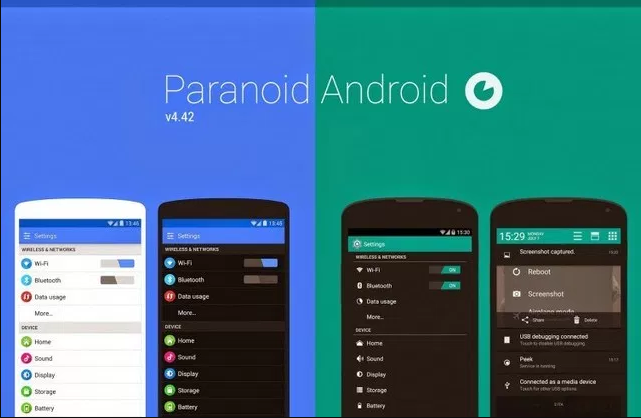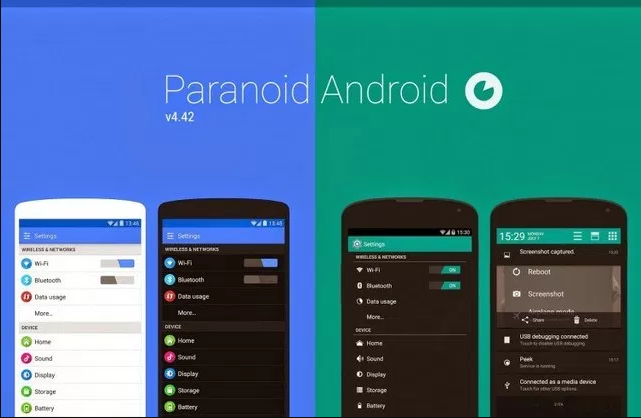 Paranoid Android ROM is specially designed for High-End Android Smartphones but works well with other handsets. It is based on UNIX-like OS family. The official ROM is available for Nexus, Oppo, and OnePlus devices but you can download the unofficial version for other devices from XDA Developers. Some cool features of Paranoid Android ROM are:
Also Read: How to Customize Android Phone without Root
You can control the navigation buttons using simple swipe gestures.
Dynamic Status Bar changes the color of the status bar according to the application you are using.
Notification Tray allows you to read and interact with your Notification without leaving the app that you are using currently.
CMThemeEngine allows you to use CyanogenMod themes on this Android ROM.
Peek – allows you to have a look at your notifications when you pull out the phone from your Pocket.
Download Paranoid from Here
4. Resurrection Remix OS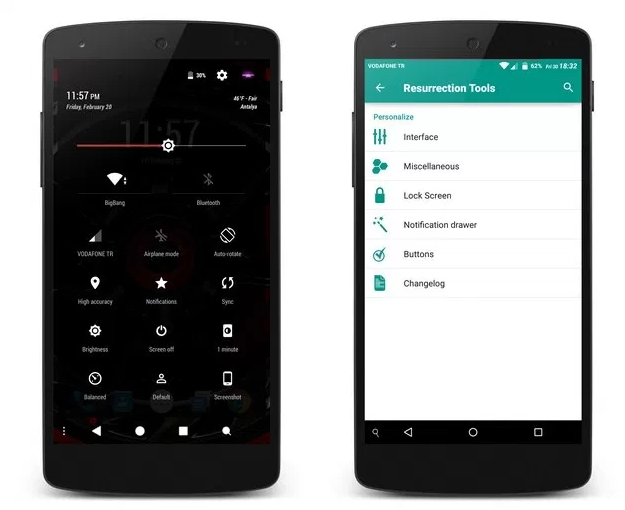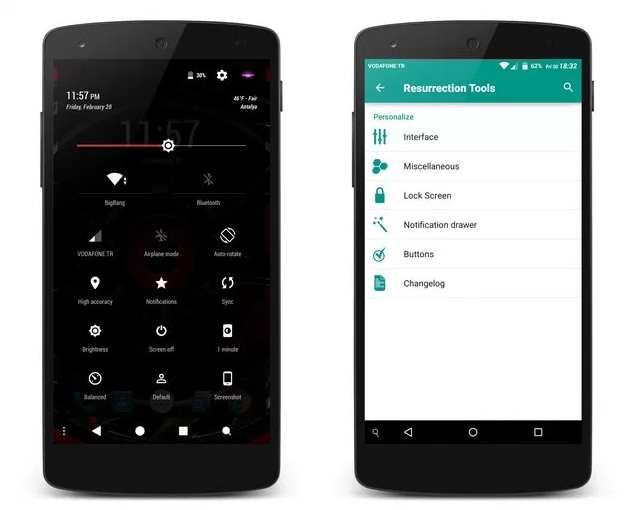 Resurrection Remix OS also known as RR is supported by over 150 devices and is the Best Custom ROMs for Android. It is called as one of the most customizable smartphones developed for any Smartphone. You can customize almost everything in Resurrection Remix OS. The updates can be received by Flashing ROM or through Over the Air(OTA) Update. Some of the interesting features of Resurrection Remix OS are:
Latest Android Update (Even Nougat is available as of now) along with Security Updates.
Improved Battery Life – Resurrection Remix source code has been developed in such a way that it improves the battery life to a huge extent.
Easy Customization – You can customize almost everything you wish to, from the navigation bar to customized status bar.
Customizable Gesture Control – Control every function of your device using the easily customizable gesture.
Download Resurrection Remix from Here
5. XenonHD ROM
XenonHD ROM is a combination of LineageOS and Android Open Source Project (AOSP) and gives improved performance and battery life. This ROM offers the right amount of features and functionalities. It is open to install and easy to use. The ROM might look like Stock Android but you can customize almost everything including Status bar and notification bar. Features of XenonHD are:
It supports Google Assistant by default allowing you to use the most trusted Assistant for Mobile Devices.
Privacy Guard manages your privacy by monitoring all the apps that have access to your personal data.
Ambient Display makes sure that you don't need to click the power button to look at your Notifications.
RRO Theming enables you to customize your interface according to the need.
Download XenonHD ROM from Here
6. Dirty Unicorns ROM
Dirty Unicorns ROM comes with CyanogenMod Theme Engines which lets you use any of the CyanogenMod themes. You can customize your Notification Bar, Status BAr, LED lights settings, lock screen widgets, and many more options are available. Dirty Tweaks section contains all the cool features including OmniSwitch Floating Toolbar, Double tap to lock/unlock screen etc. Features of Dirty Unicorns ROM are as follows:
Dirty Tweaks allows next level customization options.
Pulse – Pulse is a music equalizer in Dirty Unicorn and displays on the Navigation Menu when you play music files.
Better Battery Life so that you can use your phone without worrying about charging it again and again.
Download Dirty Unicorns from Here
So, this was our list of Best Custom ROMs for Android which you should install to explore more features on your device. If you think we missed out something in the list, then you can comment down below.