In our day to day lives, we always feel the need for Artificial Intelligence, and moreover, the busy current generation is embracing this field at a high rate. Thus if you want to study this field of computer science, you should first start with some beginners level books and gradually move to the harder versions. Here is a list the 11 best Artificial Intelligence books.
You must be aware of the subject Computer Science but not much about the term Artificial Intelligence. Artificial Intelligence (AI) is a sub-field of Computer Science which was first coined by a Stanford Researcher John McCarthy. Artificial intelligence (AI) is a fascinating part of computer science as it deals with the works and creation of new ideas and designs which is precisely equal to the human intelligence level. This part of Science emphasizes each! A human mind does everything like listening, perceiving, following instructions, carrying out tasks, etc.; and that also without any tiredness. The machines can perform even high-risk tasks reducing the pressure of human beings.
Best Artificial Intelligence Books –
1.
The Elements of Statistical Learning: Data Mining, Inference, and Prediction, Second Edition (Springer Series in Statistics)
Author: Trevor Hastie, Robert Tibshirani & Jerome Friedman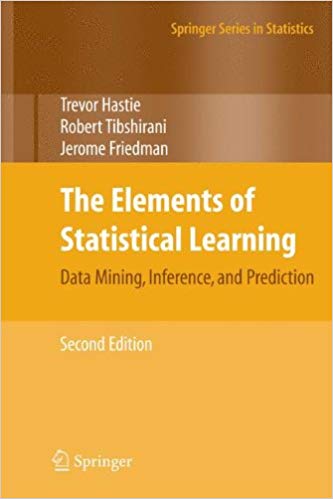 Beginners may initially find it difficult to understand the concepts of machine learning, bioinformatics, data mining, etc. Thus, this is the book where you can easily understand all the terms related to Artificial Intelligence and have quite clear concepts. The first edition of this great book was published in the year 2009, and newer versions are still on. Even you can find many other really well-defined topics like; classification trees, neural networks, boosting, support vector machines, etc.
Buy Here
2. Introduction to Artificial Intelligence
Author: Philip C Jackson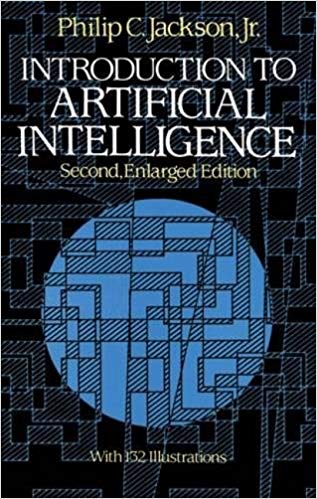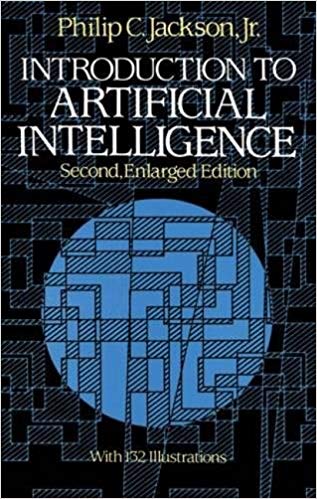 The name is one of the best and perhaps among the oldest artificial intelligence books. It has already covered 40 years of its publication. The second edition was published in the year 1985; and much new information like the science of reasoning processes in computers, various researches' approach with the results has been added. Even for the beginners, there are again mathematical solutions; Like a theorem, psychological simulation, predicate-calculus, automatic programming, machine architecture,  industrial automation, novel software techniques, diagrams and clear illustrations too. For the proper understanding and cultivation of knowledge in Artificial Intelligence, this book can be your best guide.
Buy Here
3. Python Machine Learning
Author: Sebastian Raschka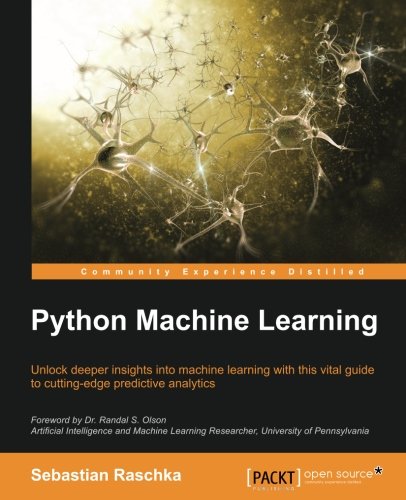 If you are searching for guide type of artificial intelligence books where you can have the theoretical as well as the practical knowledge of Artificial Intelligence, then you can definitely go for this book. Here you can find almost every detail on machine learning along with the hand guides. The subject matters are very much up-to-date with modern technological information. Published in the year 2015, this book includes various topics like Pylearn2, sci-kit-learn, Theano, sentiment analysis, neural networks, etc. The most interesting fact related to this book is that it is the best guide to both the professionals and the amateurs.
Buy Here
4. Deep Learning (Adaptive Computation and Machine Learning series)
Author: Ian Goodfellow, Yoshua Bengio, & Aaron Courville
This is a book which can be the best choice if you are searching for quite an experience and smarter version. Published in the year 2016, this book has covered almost all the details of  Artificial Intelligence. It has also proved to be the best guide in our list of best artificial intelligence books for university students and software engineers. There are also many very informative topics in the book like convolution, generative models, and hidden layers.
Buy Here
5. How to Create a Mind: The Secret of Human Thought Revealed
Author: Ray Kurzweil
This is such a masterpiece in the Artificial Intelligence books category. It is written entirely with excellent future orientations and approaches. While going through this book, you can have a better understanding of, "how human intelligence and machine operations can get connected to each other and dominate the civilization in the future". The book got published in the year 2012. It has covered all the details on how machines can be generated the equivalent level brain or intelligence just like a human being. Through these, he has also covered topics like perception; the action of natural language processing; the quantification of uncertainty; logical agents; learning from example; the communication; etc. If you are eager to deal with your own creation in artificial intelligence; then this is the best manual guide for you.
Buy Here
Also Read – PPSSPP Games for Android | Best Games like Roblox
6. Reinforcement Learning: An Introduction
Author:  Richard S. Sutton & Andrew G. Barto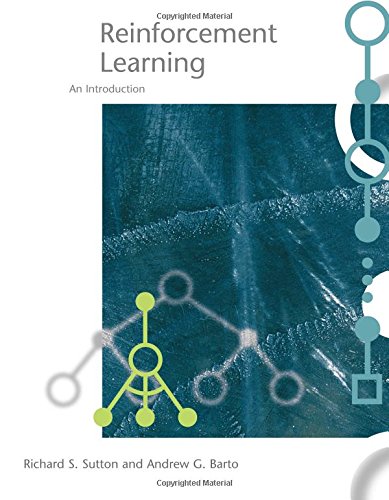 These days, an important topic of Artificial Intelligence is Reinforcement learning, and this is the book which can provide you with a clear introduction and specific details on the same. Besides, you can also find other associated subject matters like algorithms of reinforcement learning. The whole book has three sections where the first one contains Markov decision processes understanding; the second one with temporal-difference learning, dynamic programming; and Monte Carlo methods, and the third one with the solution methodologies on artificial neural networks to eligibility traces, and planning. You can never find such a unique creation on Artificial Intelligence, and the book is written in such a way which is quite easier to understand, especially for Engineers.
Buy Here
7. Artificial Intelligence and Soft Computing: Behavioral and Cognitive Modeling of the Human Brain
Author: Amit Konar
For a rich, comprehensive study on the advanced concepts as well as traditional methods of Artificial Intelligence. This book is the perfect guide to a deep insight into machine intelligence parts. The book also covers the behavioral perspectives of human cognition to non-monotonic and spatiotemporal reasoning. Almost every level of persons starting from students to professionals can find it useful and easy to study.
Buy Here
8. The Complete Robot
Author: Isaac Asimov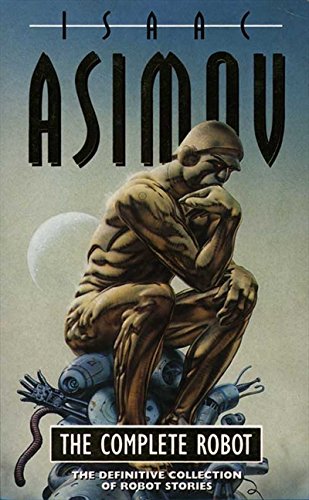 Following the three laws of Robotics and maintaining a strong connection between Science and Fiction; The "Robot Series" was primarily for preparing the future civilization on the process of immortalization. The book has covered all the philosophies and, conflicts, nature, existence and everything; which is directly related to the characteristics of a Robot. The most interesting fact is that all the information are practically written as per the official Laws. The book is the best collection for modern and future generation artificial intelligence books.
Buy Here
9. Superintelligence: Paths, Dangers, Strategies
Author: Nick Bostrom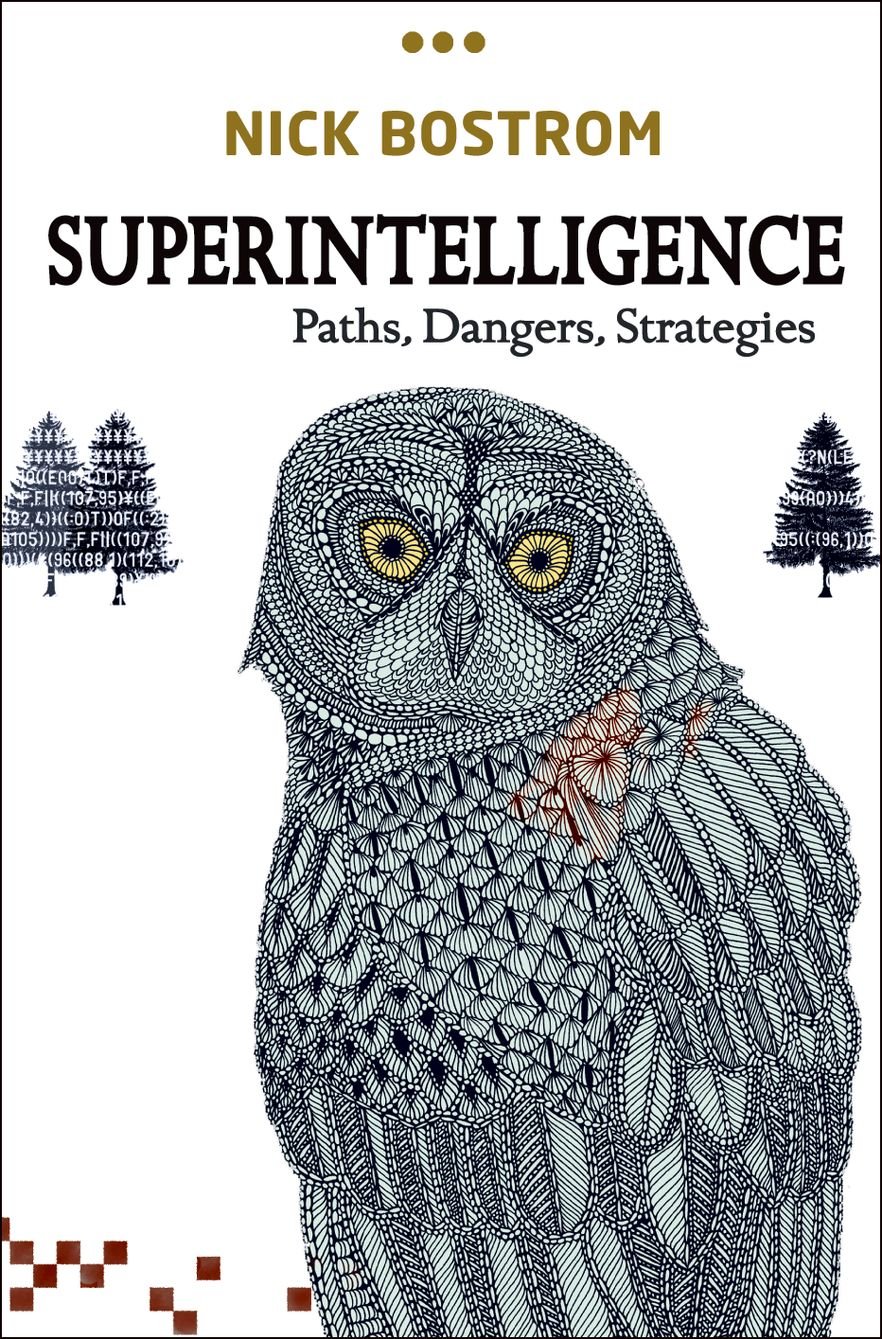 This book can be an excellent collection for those who are highly ambitious about the subject matter of Artificial Intelligence books. Published in the year 2014, this book covers the outcome and the impact of machines on human life in the coming future. Here you can find the overall details on, "how human intelligence level is gradually combined into machine intelligence". With minute details like technological facts, reasonings, algorithms, the contents have also acted as a high-quality guide for the beginners to professionals.
Buy Here
10. Robot Ethics
Author: Patrick Lin, Keith Abney and George A Bekey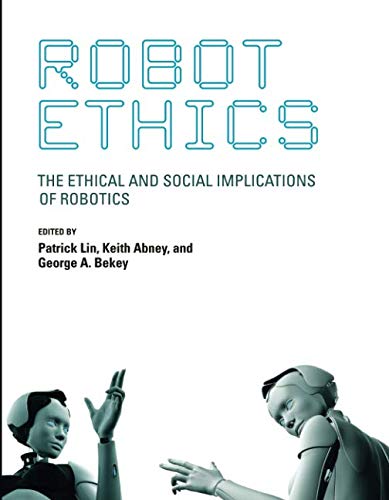 This is the edited version of "Robot Ethics" where; even more, details are mentioned on roboticists and other technologists; so that it can be easier to create and design a robot. Hence it is a notable mention in the artificial intelligence books section. There is more in-depth knowledge on certain things like building mental bonds with a robot, Programming Codes, Ethics; how to ethically use a Robot in wars, its privacy concerns, liabilities, etc.
Buy Here
11. Life 3.0: Being Human in the Age of Artificial Intelligence
Author: Max Tegmark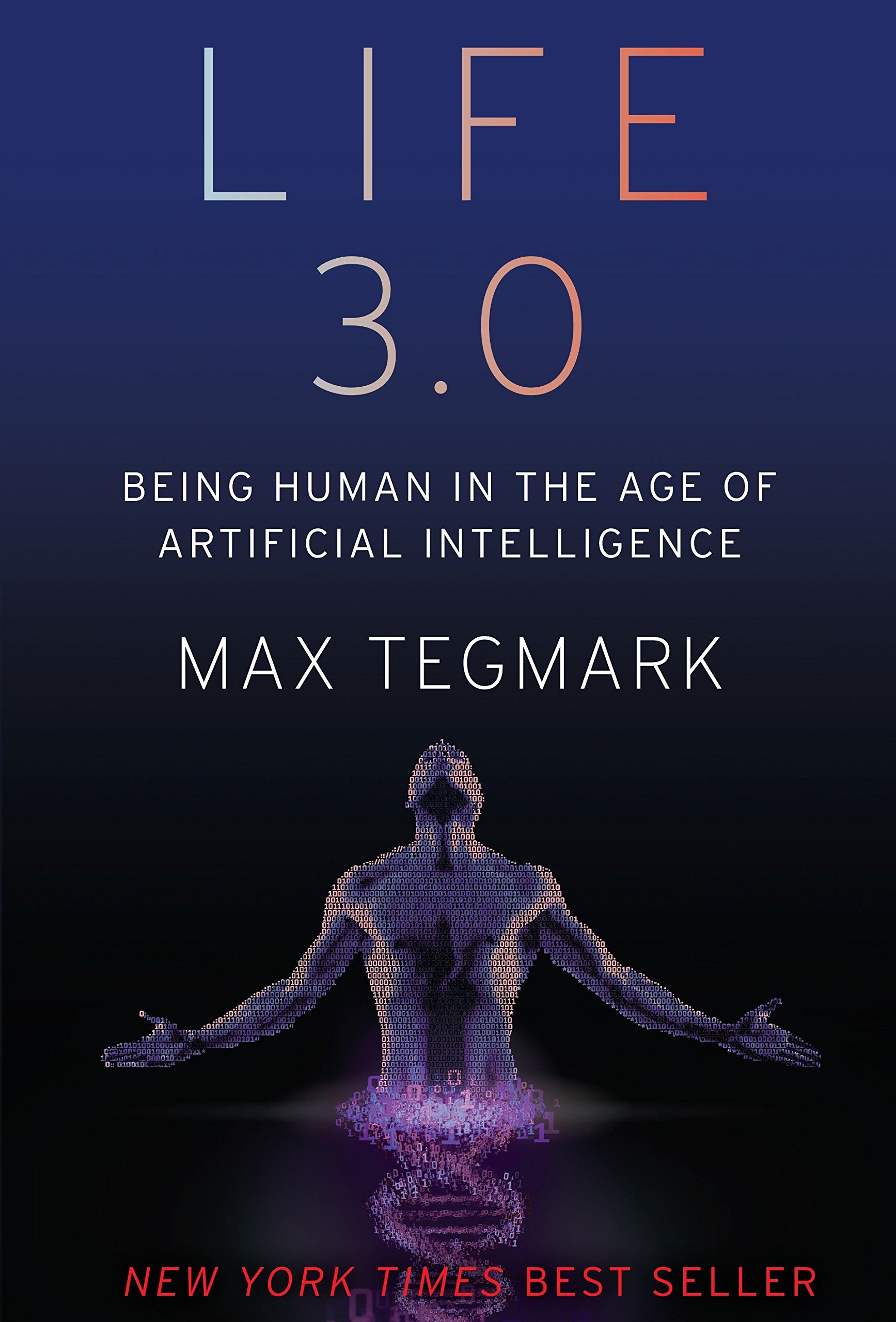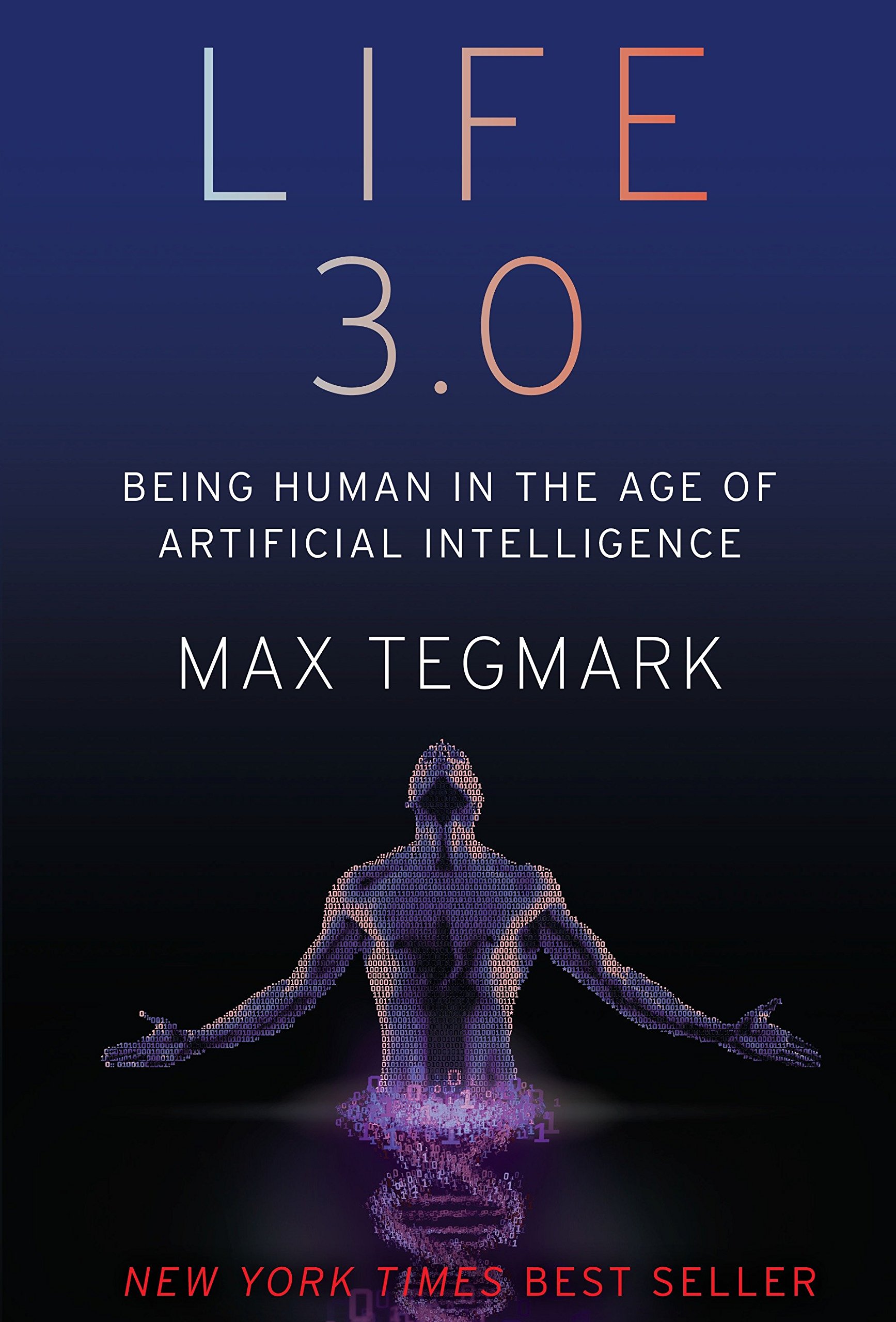 For the excellent details and knowledge provision, this book is the favorite book of Elon Musk. In fact, the contents of this book have been regarded as the new era to Artificial Intelligence; as it clearly covers the changing dynamism of this sector rapidly.  Here it is written, "how Artificial Intelligence is gradually combining in our day to day lives".
Buy Here