OnePlus 6T Launch Date Changed to Avoid Clash With Apple's Event
OnePlus has decided to reschedule the event planned for October 30th for the worldwide  OnePlus 6T Launch in New York. Now the OnePlus 6T has a start date on October 29th. The company said the move was necessary because adhering to the original date would result in the OnePlus 6T launch "overshadowed by Apple" event in New York the same day.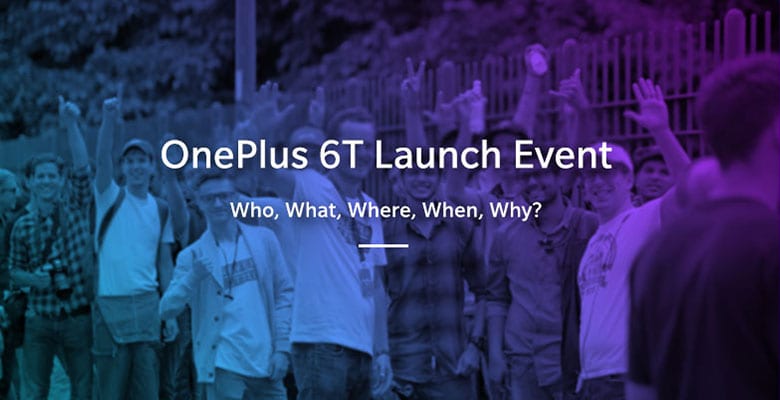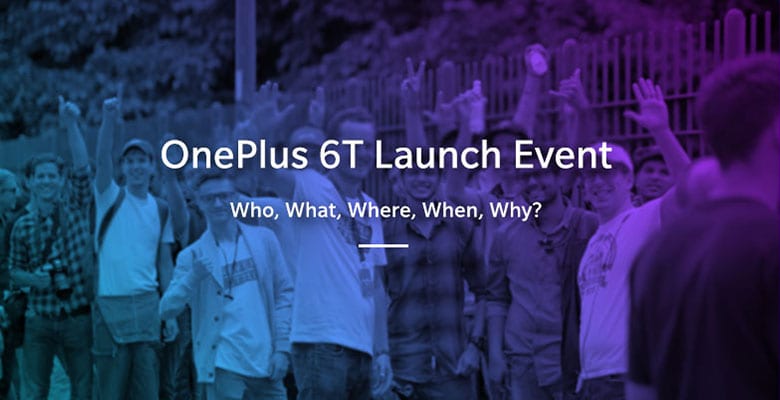 On October 8, OnePlus announced that the OnePlus 6T Launch is on October 30 at simultaneous launch events in New York and New Delhi. But this week on Thursday, Apple sent invitations to its own event in Brooklyn, New York the same day, where the company is to announce new iPad and Mac models.
"When we announced the launch of the OnePlus 6T on October 8, we were confident that our timing would maximize the number of people we could reach with our message, which changed when Apple announced they would be their own event on October 30, "said Pee Lau, CEO of OnePlus, in a forum announcing the change in the launch date of the OnePlus 6T.
New Launch Dates
The OnePlus 6T launch event will begin on October 29 at 11 am in New York. As of now, the OnePlus 6T India launch event does not appear to be affected, as indicated by David Y, Community Manager in the same forum thread, meaning that the OnePlus 6T India launch event will be on Oct. 30 at 20:30 o'clock should begin as planned earlier.
We already know that the OnePlus 6T will have an in-display fingerprint sensor that's optical rather than ultrasonic, that it'll have a larger battery as it won't have a headphone jack, updated OxygenOS software, and that it'll have greater availability in European countries like the Netherlands, France, and the United Kingdom. So just wait for few more days for the first look of this mid-range flagship smartphone.